Make sure your business ranks high on Google & Bing. Want to work with a local SEO agency located in West TN? Contact Roe Digital to get started.
Why is Search Engine Optimization (SEO) Important for Local Businesses?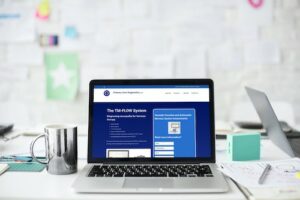 These Google statistics show the importance of a good internet presence and why a search engine optimization strategy is vital to your digital marketing plan.
Over 90% of clicks to websites come from the first page of Google's results.
Over 80% of consumers search online before buying.
84% of searchers skip paid ads and click on organic search results instead.
Nearly 92% of website clicks come from the first page of Google's results.
High-quality SEO drives 10 times more web traffic than social media posts
30% of all mobile searches are based on location
How Do You Get Your Local Business Listed Higher on Google?
Many businesses and marketing professionals are only concerned with having a website that looks good. There's much more to it than that. Google looks at your website's code, content, and checks to see which sites are linking to yours. The following are just a few steps to improving your ranking on Google. 
Get a Google My Business Listing
Google has a system called Google My Business (GMB) which is a directory page for your business. This is the content that is displayed in the "local 3 pack" just below Google ads and above organic search results. To set up or edit your Google My Business page, go to https://business.google.com/create and in the search box type in the name of your business. Make sure to select the correct category and complete all of the steps.
Ask for Online Reviews
Reviews help you to get traffic to your website and stand out among your competition. Google My Business is the main review source for local searches. It's crucial to ask for reviews on an ongoing basis and to respond to all reviews both positive and negative.
Add Quality Content to Your Website
Your website content should be relevant to your business and it should be updated regularly. If you're struggling to find original content for your website, get in touch because we have a network of web content writers who can write SEO-optimized content for your website. 
Increase Incoming Links to Your Website
In order to rank higher on Google, your website should have incoming links from other high authority websites. The easiest way to add backlinks is to make sure that your business is published in all of the major directories, maps, and GPS services. Roe Graphics can help with that because we have partnered with listing management services.  Next, make sure that ask for links from any organizations you're affiliated with or sponsor. It helps to have links relevant to your industry and location. If you sponsor your child's sports team or play, ask for a link from the organization's website. If you're involved with a local charity or organization, ask for a link back to your site. Every bit helps as long as they are legitimate (not spammy) websites. 
Build a Fast Loading Website
Nobody wants to wait for more than a couple of seconds for a website to load. It's much better to have a clean, quick loading website that a website with a lot of slow-loading images and videos. Look at Google. Their website is mostly text and they are dominating the internet search market. Check your website speed using Google's PageSpeed Insight tool to see how your site is loading.  Another page speed test that allows you to test hundreds of URLs automatically can be found at experte.com/pagespeed. All you have to do is enter a URL, and the tool crawls the website and determines the page speed scores for each page. 
If it's loading slow, try optimizing your images. There are several tools available to optimize images including ShortPixel and Smush.  Most web images should be wider than 1200 pixels and 72 dpi. If you need help making your site load faster, get in touch. 
Design Your Website For Mobile Phones
Over 50% of website traffic is now on cell phones and other mobile devices. Your website should be designed so that it loads quickly and is easy to read and navigate on cell phones. Check to see how mobile-friendly your website is using Google's Mobile-Friendly Test Tool here.  If it's not loading properly on mobile phones, then it's time for a website upgrade. Let us know if you need help making your website mobile-friendly. 
Learn more about SEO at Roe Digital Inc.
If you are looking for a local web designer or SEO company located in West Tennessee, contact us using the link below.