Picture this. You've got the opportunity to market your business at a popular in-person networking event. It's a chance to show off your brand to lots of potential new customers. 
You want to create a great first impression, right?
So you're not going to turn up in your scruffiest clothes looking like you've been dragged through a hedge backwards (unless, of course, that's part and parcel of your brand image).  
Chances are you'd be smart, friendly, and welcoming. And you'd get to find out a little about people first without bugging them over and over to buy your product.  
Makes sense, yes? 
So why change when it comes to marketing your brand online? 
When it comes to email marketing, first impressions are just as important as meeting people in person. Say the wrong thing, or come across as uncaring and the unsubscribe button will be the only popular thing about your business. 
How to write a welcome sequence that helps new subscribers fall in love with your brand
With email marketing, the all-important first impression comes from the welcome sequence. Create 5-7 warm and engaging emails that offer a freebie and value, and most of your subscribers will love you for it. 
Remember, even the top brands aren't everyone's cup of tea. So not every subscriber will engage. But put some effort into this easy-to-follow 7 email welcome sequence, and you'll build positive customer/brand relationships from the start. 
Email #1
Goal: Say hello and give away a freebie
Everyone loves a freebie. Who doesn't love wandering around network events picking up free pens, keyrings, and notebooks? 
Again, the online world isn't so different. If you offered a freebie in exchange for an email address, now's the time to hand it over. 
Keep the email short and sweet – a quick intro, the freebie, and a few sentences about what the subscriber can expect in the future. And it's always best to throw in a question to try and get readers to engage. The more they engage, the less likely your emails will head to the spam folder.
Email #2
Goal: Build that caring attitude with free value
If it were an in-person event, you'd want to impress with your knowledge and hook a customer in with free value. Do the same with this email. 
Find some way of solving a customer pain point. Think about all the questions you get asked by potential customers. Choose one and answer it in the email. 
Solving customer problems for free creates a caring approach. And they'll be so impressed with your free content that they'll be more inclined to sign up for paid products. 
Email #3
Goal: Be inspirational 
Humans love stories. From an early age, stories have motivated, entertained, and inspired us. So they're a perfect medium to use in an email. 
Before you start, figure out what problems your reader would like to solve. And how your brand can offer the solution. 
An excellent story type to use in an email is the "Hero's Journey" scenario. Base the story around the origins of the brand, product, or service. A general outline is – 
The Departure.

Highlight the issues before your brand came along. For example, imagine you sell natural pet food. You were worried about your pets not eating their food. So you sought another solution. 

The Journey

. What problems and challenges arose along the way? How did you discover that natural pet food was the solution?  

The Return.

The happy ending. Explain the positives of using your product or service – with natural food, your pets are more alert, healthier, and their coats are shinier, etc.  
Email #4 
Goal: Value, value, and more value. All for free! 
It's time to dish out even more free value. Link to blog posts, offer strategies, explain hints and tips. 
The more free value you give out, the more loyal your subscribers will be. You want them to trust you and the best way to do that is to highlight your knowledge and skills. Offering free value is the best way to do this. 
Email #5
Goal: It's time to start the selling process 
If you're hoping that subscribers will buy a product or service from you, Email 5 is the best place to introduce them to that offer. 
But here's the thing. 
Be too pushy, and they'll start to back off. You want to continue to nurture the online relationship, so don't shove products and services in their faces. 
Continue to explain the benefits. Show them the value of the product. Use social proof like testimonials to engage their interest. 
Encourage them gently towards the buy button. 
Stumped on what to write? Reach out to a copywriting agency or take a copywriting course to hone your skills.
Email #6
Goal: Throw in some FOMO (Fear of Missing Out)
Nobody likes the feeling they've missed out. By adding some urgency and scarcity into your emails, you'll create a sense of FOMO. 
But stay clear of unethical marketing. 
Some companies lie about how many products or spaces are left. It's only after they've signed up that subscribers realize they've been duped when more and more products seem to be still available. 
Be ethical, and your success rates will be higher. 
Email #7
Goal: Take your email success further with segmentation 
Once the welcome sequence is over, you'll want to keep nurturing the customer relationship. 
Subscribers respond more to personalized emails. So segmenting your list makes sense. 
In this last email of the welcome sequence, throw in a survey or customer feedback form. By finding out your customer interests, wants, and needs, you'll be better able to respond. 
Nurture your email list, and your customers will nurture your brand
By offering value and putting effort into building positive relationships with your email list, you'll help boost your online presence. Great emails are often shared online. Word of mouth marketing is a free way of gaining brand recognition.
While social media marketing can be effective, it also runs the risk of accounts being closed down at the drop of a hat. With email marketing, your list belongs to you. That's what makes email the most sensible option when it comes to generating new leads.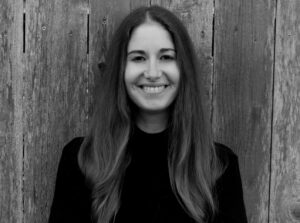 Over the past decade, Liz has worked as a copywriter and digital marketing executive for a multitude of companies from startups to and mid-sized businesses to working as the VP of marketing for award-winning, platinum-selling artists. Leveraging an understanding of the nuance of language in marketing, Liz founded Amplihigher, a content marketing and copywriting agency, designed to connect consumers to companies in a way that results in next-level brand expansion.